It's Red Carpet Time!
This week, one of the most excitingest events sinse I was borned is happening!
Two of my vary best frends, Gracey the Tiniest Tiger and Jackson Galaxy, are going to be hosting a Twitter Pawty Red Carpet Cat Event in conjunkshun with the Academy Awards!
And YOU can win big by pawticipating!
In addishun to getting to hobnob with da stars, you can win a Tiniest Tiger hipster pack FULL of grate swag! This is EXAKTLY the same bag that will be given in the swag bag to the stars at the Academy Awards. So it's just like yer part of the Oscars without having to buy a fansy dress and rent a limo.
Here's a closeup of the bag. It retales for $69: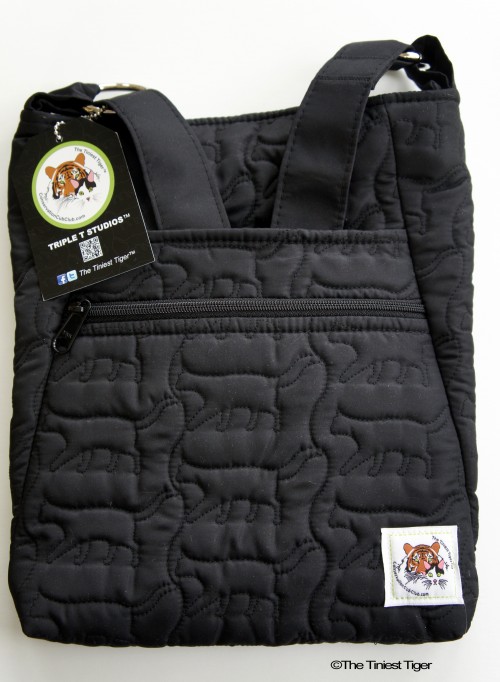 And it's packed with cat swag! TOTAL VALUE: Over $242 in Fabulous Feline Products and Savings.
Sponsors include Moderncat, Triple T Studios, Birds-be-Safe Cat collars, Imperial Cat, Cattoo Design Temporary Cat Tattoos, Pet News and Views, Tipsy Nip (home of the infamous Tickle Pickle), and Spirit Essences.
Many Ways to Win!
You can win this bag and other grate prizes in sevrul ways:
1) Leave a comment on THIS POST ON MOUSEBREATH. We'll be choosing a winner of the Hip Hipster Pack frum among Mousebreath readers.
2) Attend the Twitter Pawty this Wednesday (2/22) frum 5:30 – 7 pm PT. Names will be drawn from attendees and grate prizes (including the hipster bag and gift certificates) will be handed out (including a bunch of the hipster swag packs) during the pawty. RSVP at the bottom of this post.
3) Visit other pawticipating blogs. Other blogs will also be hosting hipster pack giveaways. A list of pawticipating blogs is in the middle of the sidebar here.
Click the link below to RSVP
Scroll down to the blue "Click here to enter" link and enter your twitter handle.
Where to tweet on Feb 22nd from 5:30 – 7pm PT
Use hashtag #RedCarpetCat on Twitter.